[Promo] White x Black Vintage Cake
Regular price
Sale price
$92.00 SGD
Unit price
per
Sale
Sold out
[Promo] White x Black Vintage Cake
Class in Monochrome: Presenting the White x Black Vintage Cake, a Concordant Mix of Straightforwardness and Advancement

Step into a world where straightforwardness meets advancement, and let the White x Black Vintage Cake take your heart with its ageless tastefulness. This captivating creation easily weds the immaculateness of white with the appeal of dark, coming about in a monochrome showstopper that's as striking because it is refined.

The White x Black Vintage Cake stands as a visual confirmation to the control of differentiate and agreement. Its clean lines, smooth surfaces, and superbly adjusted tones make a sense of downplayed extravagance. The juxtaposition of white and black brings out a sense of adjust and tranquility, whereas the complex vintage-inspired points of interest loan an air of immortal charm.

Enjoy within the delightful flavors that lie underneath the cake's captivating outside. Each chomp may be a ensemble of flavors, a move of surfaces that transports you to a domain where taste and excellence entwine.
At Blissful Moon Bakery, we offer an assortment of cake flavours for you to choose from! We have monthly cake promos and we make corporate cakes for company anniversaries!
Delivery T&Cs

- Please ensure that recipient would be home within the stipulated timing.

- Our delivery personnel will stay at each location for a maximum of 15 minutes. Any missed deliveries would incur a $15 redelivery fee and depend on availability.

- Please make sure to provide the complete address before placing any order.

- We would need a minimum of 3 days' notice for any changes to the delivery address.
Cake Flavours Guide

Click here for cake flavours guide.
Cake Sizing

Classic Size -
4 Inch: 2-5 Pax
6 Inch: 6-10 Pax
8 Inch: 15-20 Pax

Tall Size -
4 Inch: 6 -8 Pax
6 Inch: 10-15 Pax
8 Inch: 20-25 Pax

Two Tier -
4" by 6": 15-20 pax
Tall 4" by 6": 20-25 pax
6" by 8": 40-50 pax
8" by 10": 70-80 pax

Three Tier -
4" by 6" by 8": 80-90 pax
6" by 8" by 10": 130-140 pax
Important Note

- All the decorations in the photo will be included.

- For other toppers, kindly purchase it here.

- Please note that there may be a slight variation for the design as they are all handmade by our team.

- For other cake sizes that you wish to order, kindly Whatsapp us at 9376 6551.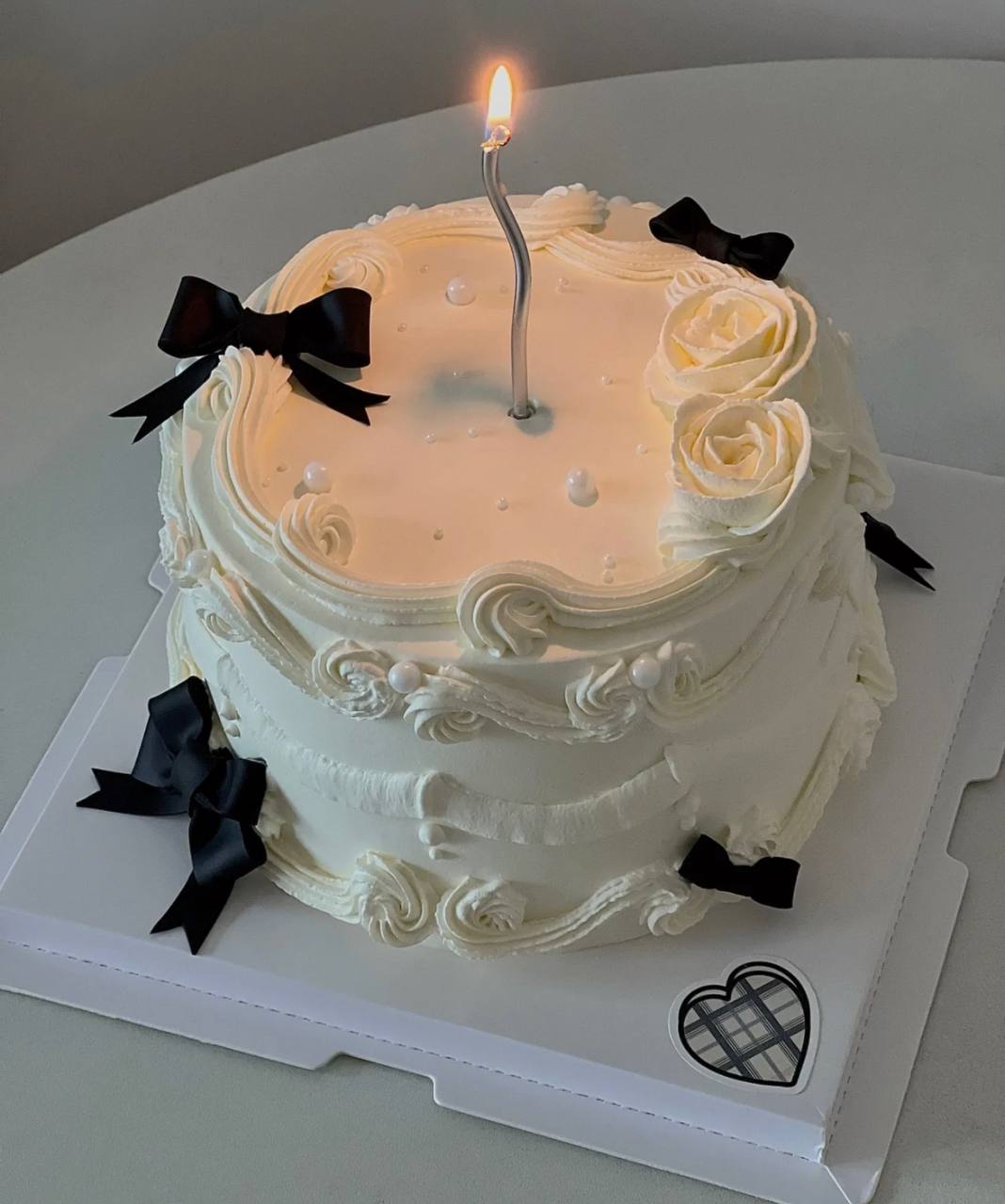 Shippings

Free delivery for all orders.

Delivery Time

Monday to Saturday:
09:00 AM - 12:00 PM
12:00 PM - 03:00 PM
03:00 PM - 06:00 PM

Sunday:
09:00 AM - 02:00 PM