Best Chocolate Drips Cake
Regular price
Sale price
$69.00 SGD
Unit price
per
Sale
Sold out
Get ready to indulge in our delicious chocolate cake. Treat yourself to the irresistible pleasure of our best dessert.  Experience absolute chocolate bliss with our exquisite chocolate cake masterpiece, thoughtfully crafted to create an enchanting combination of delicious flavors and delightful textures. When you see this amazing thing, you will be attracted to how delicious it looks. It is made of dark chocolate and has a smooth and shiny topping that will make you want to enjoy it and feel happy.

Treat yourself to a fantastic experience: From the moment you take a bite, your taste buds will go on an exciting and delicious adventure. Experience the soft, melt-in-your-mouth texture of the cake, as it fills your taste buds with a satisfying and exciting explosion of delicious chocolate flavor. Each layer of this cake is made with careful attention to detail and combines the perfect amount of sweetness and cocoa flavor. It guarantees an enjoyable experience that will make you want more.

The reason our recipe is so good is because we use really good ingredients that taste great and are carefully chosen. Using the best cocoa powder, fresh eggs, and creamy butter, every ingredient works together to make a cake that is extremely indulgent and unmatched in its richness.

"No matter what you're celebrating or remembering, or if you just want to treat yourself, our chocolate cake is a great choice for any occasion. " This dessert brings people together and makes them happy. Everybody loves it.

Made with Love and Skill: Our talented bakers, who have lots of experience and a strong love for what they do, put all their effort into making each amazing creation. This cake is not just a cake, it is a way to show love and care. It is made with different flavors and made to perfection, just for you.

Imagine this cake being part of your important celebrations, making people happy, and creating a joyful atmosphere. This feeling is very contagious, making people happy and creating memories that you will hold onto forever. Looking for a great gift for someone you care about. Our chocolate cake is more than just a sweet treat, it's a meaningful way to show how much you care. If you're having a birthday or anniversary, or just want to say thank you, this cake will definitely be memorable.

A Versatile Delight: Enjoy it with a smooth vanilla ice cream or a cup of your preferred coffee or tea for a tasty treat in the afternoon. Our chocolate cake will always be the center of attention, no matter when or where it is. Enjoy the Chocolate Symphony: Taste the mix of flavors and the rich cocoa coming together in your mouth. Enjoy a delicious piece of our amazing chocolate cake and savor every bite. It's a special treat to enjoy and celebrate life's most delightful moments.

Delivery T&Cs

- Please ensure that recipient would be home within the stipulated timing.

- Our delivery personnel will stay at each location for a maximum of 15 minutes. Any missed deliveries would incur a $15 redelivery fee and depend on availability.

- Please make sure to provide the complete address before placing any order.

- We would need a minimum of 3 days' notice for any changes to the delivery address.
Cake Flavours Guide

Click here for cake flavours guide.
Cake Sizing

Classic Size -
4 Inch: 2-5 Pax
6 Inch: 6-10 Pax
8 Inch: 15-20 Pax

Tall Size -
4 Inch: 6 -8 Pax
6 Inch: 10-15 Pax
8 Inch: 20-25 Pax

Two Tier -
4" by 6": 15-20 pax
Tall 4" by 6": 20-25 pax
6" by 8": 40-50 pax
8" by 10": 70-80 pax

Three Tier -
4" by 6" by 8": 80-90 pax
6" by 8" by 10": 130-140 pax
Important Note

- All the decorations in the photo will be included.

- For other toppers, kindly purchase it here.

- Please note that there may be a slight variation for the design as they are all handmade by our team.

- For other cake sizes that you wish to order, kindly Whatsapp us at 9376 6551.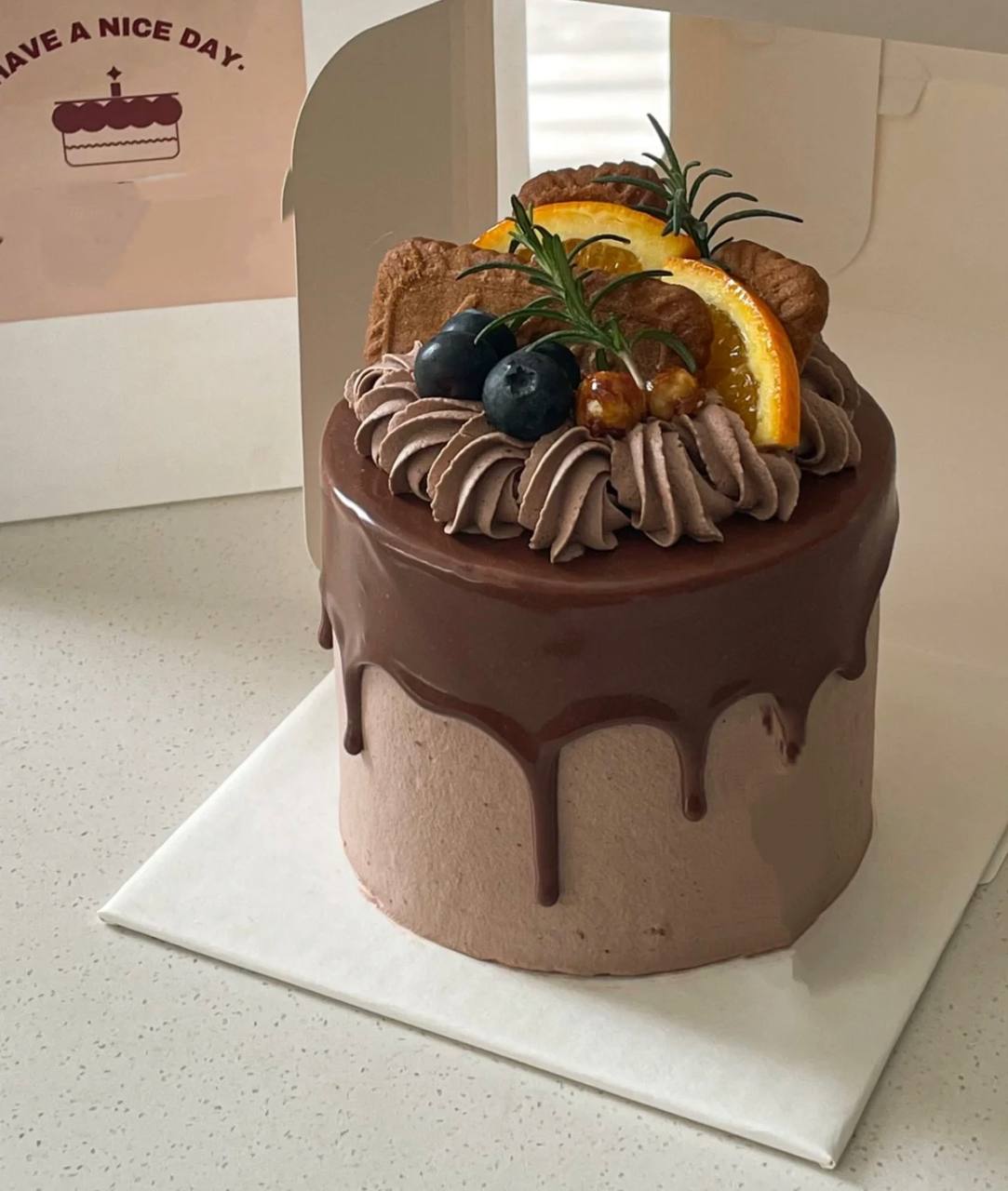 Shippings

Free delivery for all orders.

Delivery Time

Monday to Saturday:
09:00 AM - 12:00 PM
12:00 PM - 03:00 PM
03:00 PM - 06:00 PM

Sunday:
09:00 AM - 02:00 PM