[Promo] Astronaut Space Cake
Regular price
$145.00 SGD
Sale price
$92.00 SGD
Unit price
per
Sale
Sold out
This birthday cake is one for all astronomy lovers! Featuring many astronaut figurines, this birthday cake is also accompanied with silver stroeks and silver balls! If your best friend is celebrating their 18th birthday, or their 21st birthday or even their 25th birthday, this birthday cake will make their special day one to remember forever!

Blissful Moon Bakery offers a wide assortment of cake flavours for you to choose from! Blissful Moon Bakery offers the best cake delivery in Singapore, completely free! 
Delivery T&Cs

- Please ensure that recipient would be home within the stipulated timing.

- Our delivery personnel will stay at each location for a maximum of 15 minutes. Any missed deliveries would incur a $15 redelivery fee and depend on availability.

- Please make sure to provide the complete address before placing any order.

- We would need a minimum of 3 days' notice for any changes to the delivery address.
Cake Flavours Guide

Click here for cake flavours guide.
Cake Sizing

Classic Size -
4 Inch: 2-5 Pax
6 Inch: 6-10 Pax
8 Inch: 15-20 Pax

Tall Size -
4 Inch: 6 -8 Pax
6 Inch: 10-15 Pax
8 Inch: 20-25 Pax

Two Tier -
4" by 6": 15-20 pax
Tall 4" by 6": 20-25 pax
6" by 8": 40-50 pax
8" by 10": 70-80 pax

Three Tier -
4" by 6" by 8": 80-90 pax
6" by 8" by 10": 130-140 pax
Important Note

- All the decorations in the photo will be included.

- For other toppers, kindly purchase it here.

- Please note that there may be a slight variation for the design as they are all handmade by our team.

- For other cake sizes that you wish to order, kindly Whatsapp us at 9376 6551.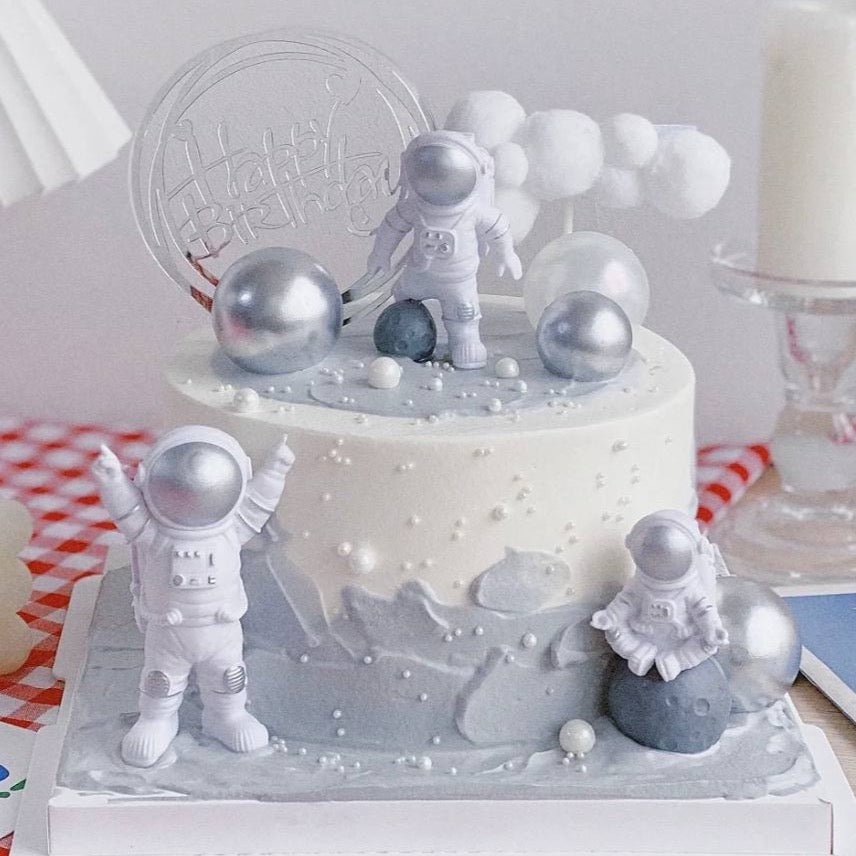 Shippings

Free delivery for all orders.

Delivery Time

Monday to Saturday:
09:00 AM - 12:00 PM
12:00 PM - 03:00 PM
03:00 PM - 06:00 PM

Sunday:
09:00 AM - 02:00 PM